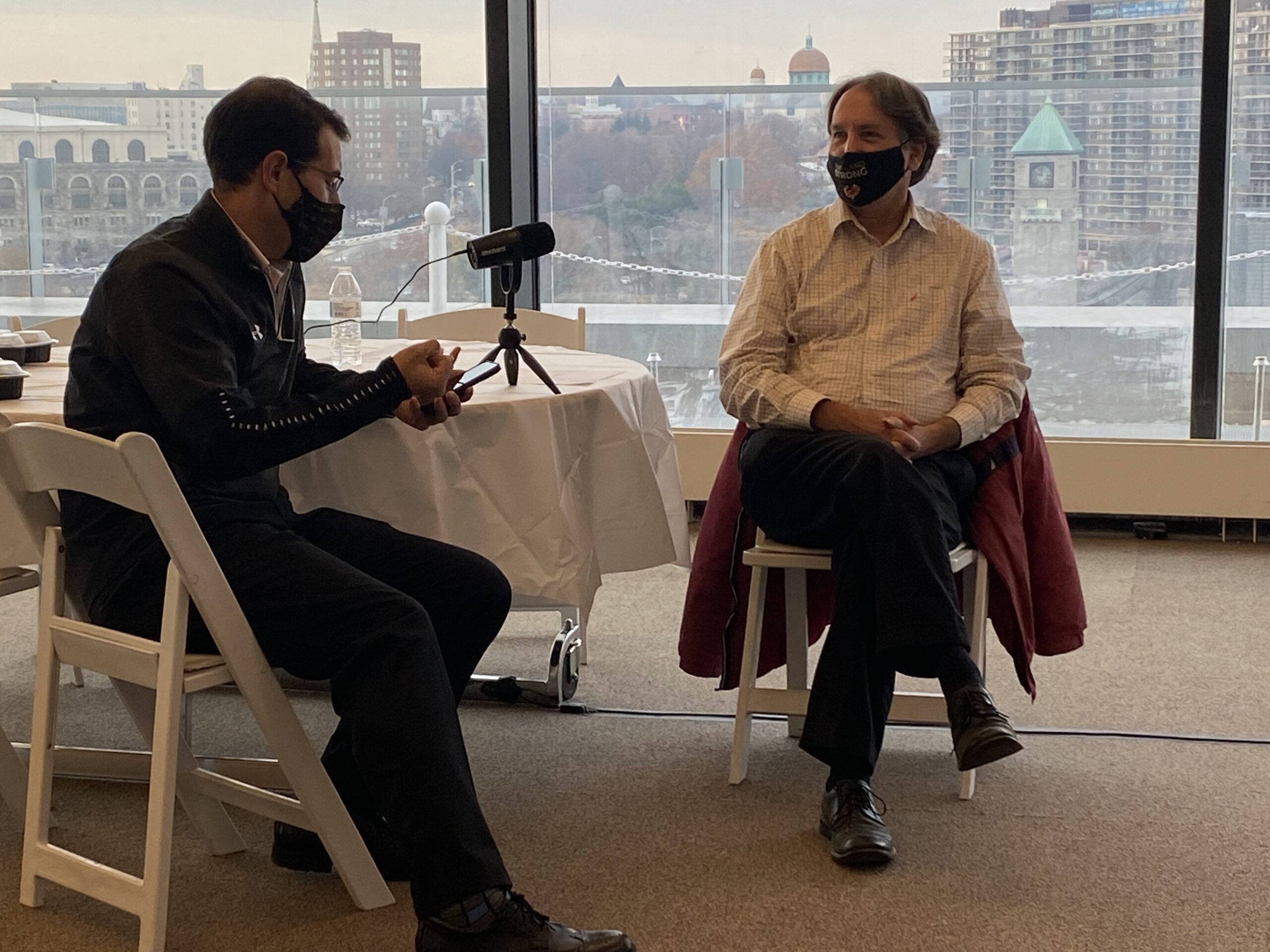 After 33+ years of excellent service to the educational community of Maryland, Norwin Malmberg has decided to retire at the end of this calendar year. We understand the importance of MDREN and network to your institution and the importance of Norwin to MDREN.
Richard Rose, the inaugural USM Director of Telecommunications, hired Norwin in June 1988. At that time, only a few universities had Internet access and telecommunications was supporting our multi-campus library system. The initial planning for IVN was in the formative stages and the twelve institution University System of Maryland had just recently been established earlier that year.
Richard and Norwin were an incredible team, and worked closely with all the institutions to create a vision for what became UMATS, the establishment of IVN, one of the first multi-institution video conferencing systems to support instruction, and worked diligently to keep one step ahead of the ever-increasing demands for Internet. To put this into perspective, our first Internet backbone in 1989, was 1.5 Megabits for all of the USM. Today, we have multiple 10 Gigabit connections supporting the USM.  According to Jack Suess, long-time CIO of UMBC, "Norwin and Richard were an incredible team. In 2007, when Richard passed away, Norwin put UMATS on his back and made certain that UMATS, now MDREN, would continue to serve the students, faculty, and staff of the USM and state of Maryland. Over the last 33 years, first UMATS, now MDREN, has been a trusted partner in supporting institutions in Maryland. I know the work I did at UMBC couldn't have been done without them."
Norwin began his journey as a network engineer in the University of Maryland Systems' Telecommunications, Systems and Operations department and during each step in maturity to "UMATS" and ultimately to MDREN. He has been a cornerstone and steady force in MDREN's continued effectiveness and growth, carrying on the vision from Richard Rose after his unfortunate passing. His incredible depth of knowledge and skill as an engineer might only be eclipsed by his service-oriented and pleasant nature. Norwin always looked at the larger picture, while also understanding the highly technical aspects of the network. He was a wonderful guardian of MDREN, always ensuring it was incredibly reliable, affordable, and that it met the needs of its members. We ask that you join us in wishing Norwin the best as he starts his next chapter on January 1, 2022.
Pictures from the retirement party can be found here.